Logging In with Facebook/ Apple ID

※Update on 1 Dec 2022※
※Due to adjustment of the login process, KKBOX will cease to support social login in the near future. Please click here for more information.※


When your KKBOX account is connected to Facebook/ Apple ID, you can log in using the [Facebook]/[Sign in with Apple].
Refer to 【Connect KKBOX with Facebook/Apple ID】 below on connecting accounts.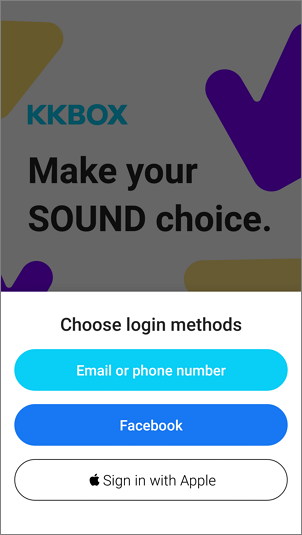 Your question was different? You can see
Was this answer helpful?
If not, contact Customer Service by choosing the 【No】 button.