【iOS】KKBOX Lyrics Widget

KKBOX iOS is equipped with KKBOX Lyrics Widget. Now you can quickly view dynamic lyrics without having to launch KKBOX App!

1. Add the widget by swiping right over the Home screen or Lock screen and tap on [Edit] → [Customize].
2. Tap the [+] next to [KKBOX LYRICS] and tap [Done].
3. Play any track on KKBOX and view the dynamic lyrics.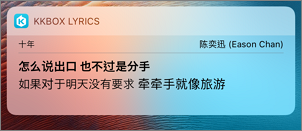 4. When the track you are playing is instrumental, or no lyrics has been submitted, you will see [Lyrics are not available.].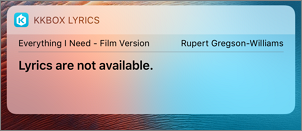 Your question was different? You can see
Was this answer helpful?
If not, contact Customer Service by choosing the 【No】 button.