Disconnect KKBOX with Facebook/ Apple

1. Log in Member Account.
2. Choose [Service and Security].
3. Under 【Security】, choose [Remove] to the right of 【Facebook Account】 or 【Apple Account】.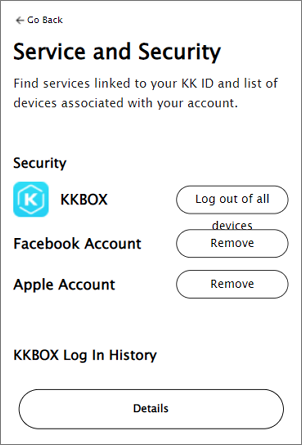 #FB #AppleID #Apple ID
Your question was different? You can see
Was this answer helpful?
If not, contact Customer Service by choosing the 【No】 button.