KKBOX Newsletter

1. Log in Member Center.
2. Choose [E-mail Newsletter], select the items you want to subscribe/ unsubscribe and choose [Save].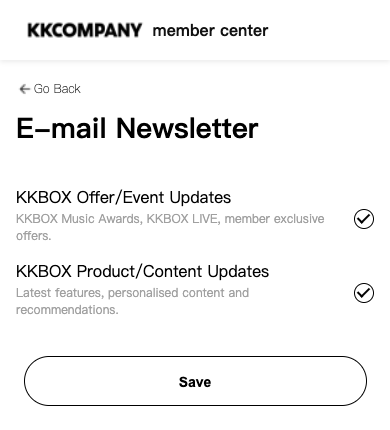 You can also remove yourself from mailing lists by clicking unsubscribe at the bottom of a newsletter.
Was this answer helpful?
If not, contact Customer Service by choosing the 【No】 button.