Is My KKBOX Connected to a Facebook/Apple Account?

1. Log in Member Account.
2. Choose [Service and Security].
3. When your KKBOX is linked to a Facebook and/or Apple account, you will find the information under 【Security】.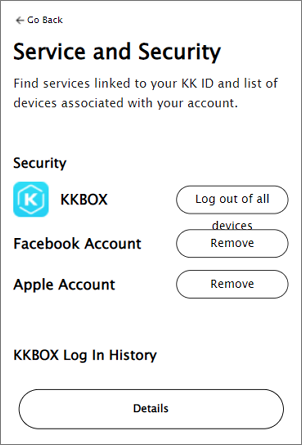 ※【Security】 will not appear if your KKBOX is not connected to any social media.

Your question was different? You can see
Was this answer helpful?
If not, contact Customer Service by choosing the 【No】 button.