【iOS】How to enable Bluetooth Controller

KKBOX supports BLE GATT protocol. By enabling the Bluetooth Controller, you can control music playback on specific Bluetooth devices, including:
● Collecting Songs/ Albums/ Playlists
● Playing Offline Songs
● Switching playback mode (shuffle/repeat) and more.

Refer to the steps below if your device is running on iOS 13 and above.
※Bluetooth connection remains the same for devices running on older iOS versions.


【Enabling Bluetooth Controller for the First Time】
Tap [My Library] → the gear icon to the top right corner of the page → [Play Settings] and tap [Bluetooth Controller].
 ※Versions older than KKBOX iOS 7.16.50: Tap [More] → [Play Settings]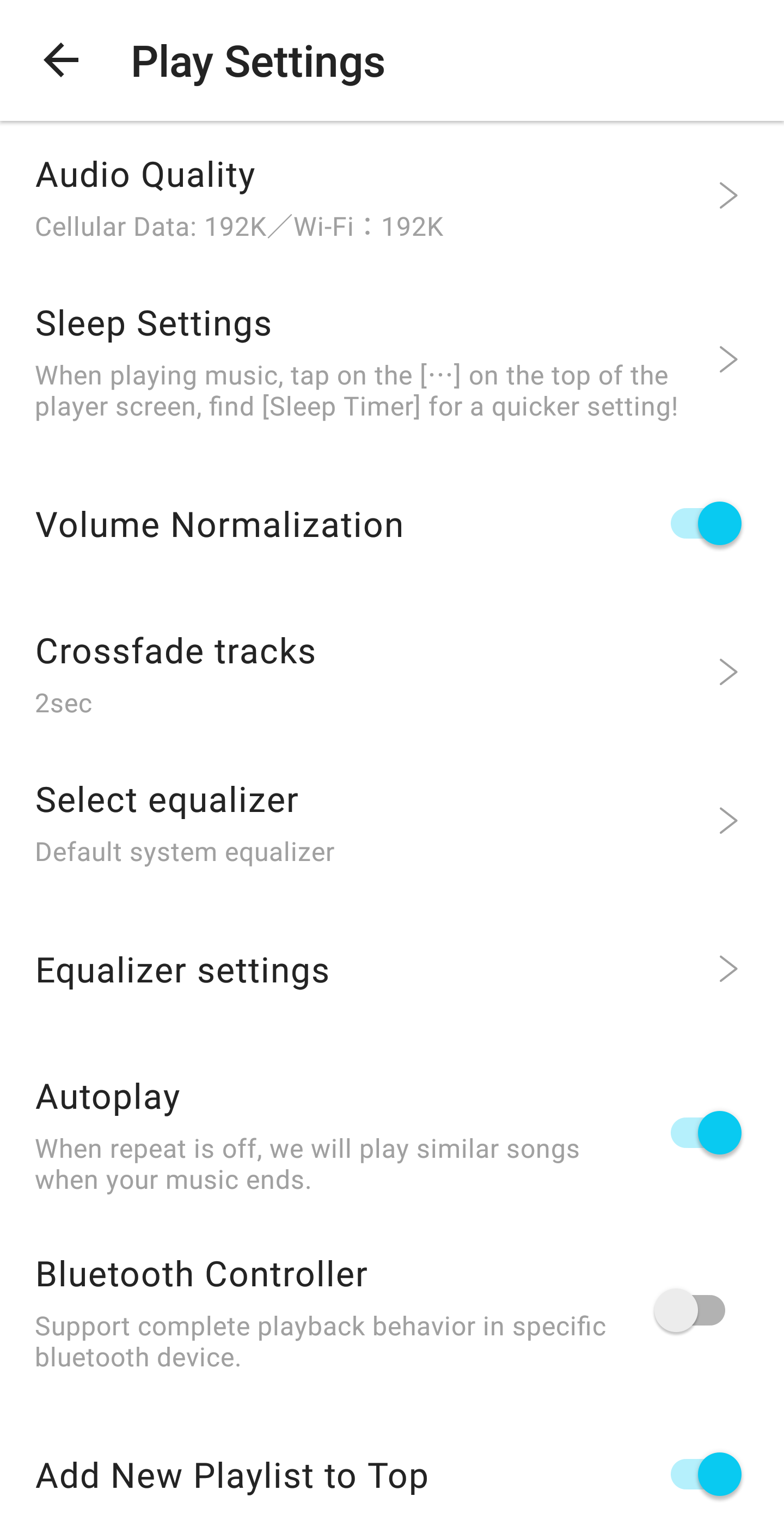 3. Tap [OK] to enable Bluetooth Controller.
※ Please refer to the manufacturer's user guide on how to pair your Bluetooth device.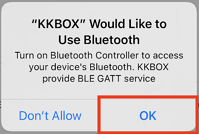 【Enabling Bluetooth Controller Again】
If at any time you disable the Bluetooth Controller, follow the steps below to enable it again.

1. Tap [My Library] → the gear icon to the top right corner of the page → [Play Settings] and tap [Bluetooth Controller].
 ※Versions older than KKBOX iOS 7.16.50: Tap [More] → [Play Settings]
2. When the system asks for permission to access Bluetooth, tap [Settings].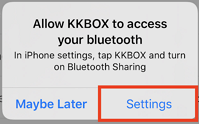 3. Tap to enable [Bluetooth Sharing].



4. Switch back to KKBOX App and Bluetooth Controller should now be enabled under [Play Settings].

If you require further assistance please do not hesitate to contact us.