How to Check KKBOX Version

Tap [My Library] → the gear icon to the top right corner of the page → [About] → [Version]
 ※Versions older than KKBOX iOS 7.16.50: Tap [More]→ [About] → [Version]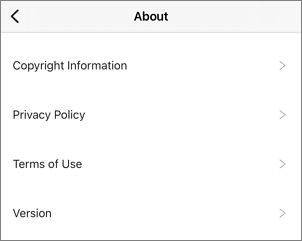 Tap [More] to the bottom right corner → [About] → [Version]


Click the […] to the top left corner → [關於 KKBOX].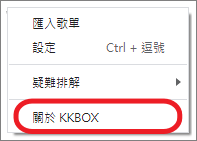 Launch KKBOX and lick the [KKBOX] to the upper-left corner of the screen → [關於 KKBOX].


1. Click your profile image to the top right corner → [Setting].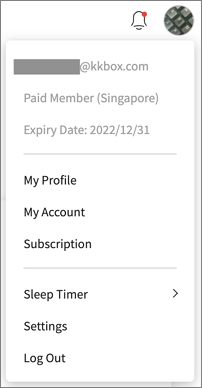 2. The version information is displayed to the bottom of the page.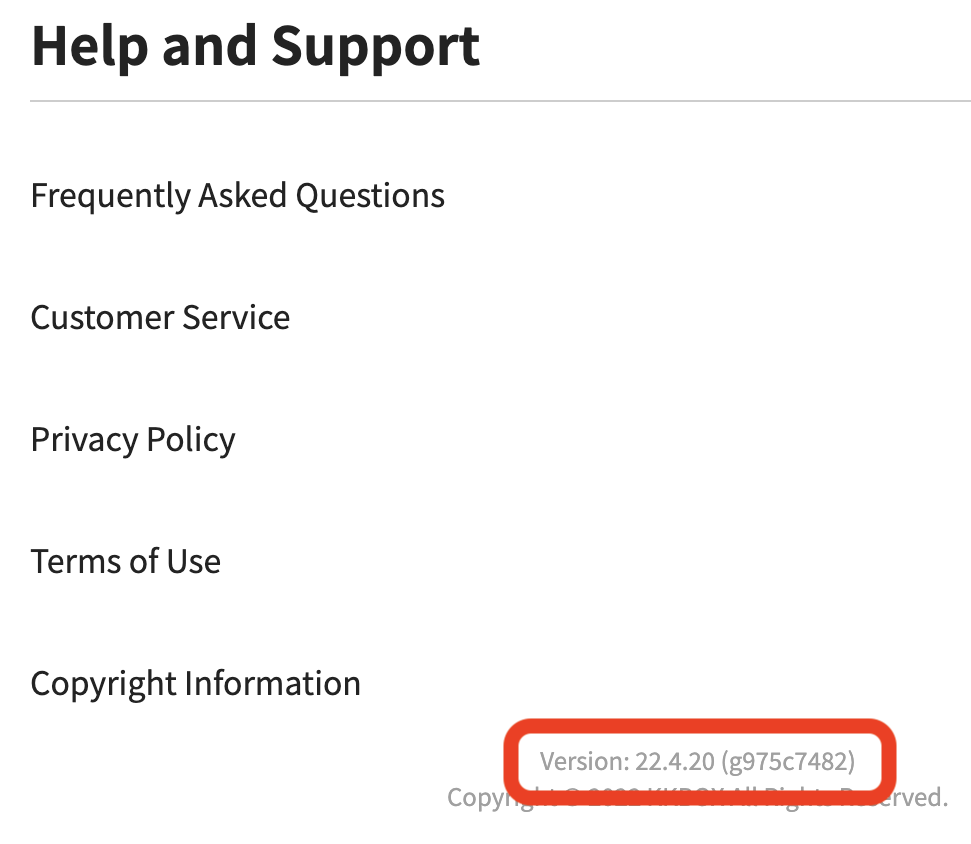 If you require further assistance please do not hesitate to contact us.