How To Update Personal Information

Members can update their personal information anytime.
Please note that you cannot change your login account (KK ID). Please contact Customer Service if you require changes made to your KK ID.


1. Log in Member Account and choose [Personal Information].

2. Choose the [Update Contact Information] button to the bottom of the page.




3. Update your contact information and choose [Save].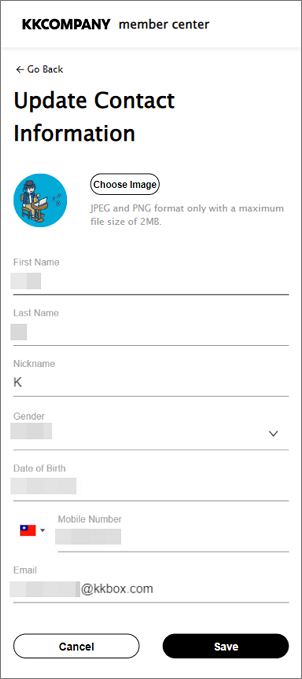 Your question was different? You can see
Was this answer helpful?
If not, contact Customer Service by choosing the 【No】 button.