【Android・iOS】Enable/Disable Automatic Music Download

Enabling "Cache while Playing" will save you the trouble of having to download music later on, as well as saving you mobile data.

1. Tap [More] → [Data Management].
2. Tap to enable or disable [Cache while Playing].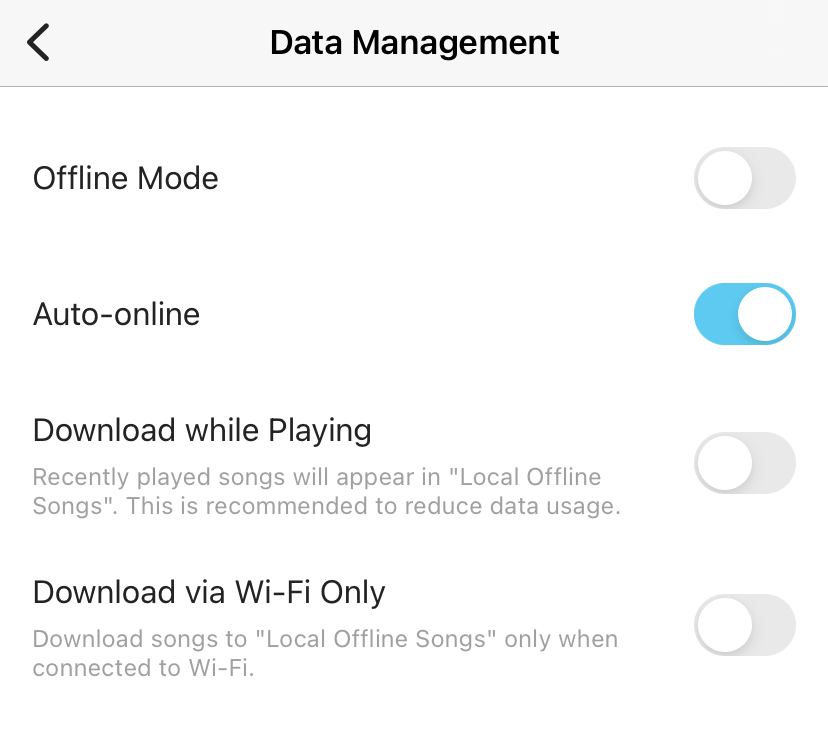 If you require further assistance please do not hesitate to contact us.