A [Oops! We're working hard to get this song back up ASAP!] Message Appears When Listening With A DJ

This happens when the DJ you are listening with is from a different region, and the song (or the version) they are playing is not available in your membership region.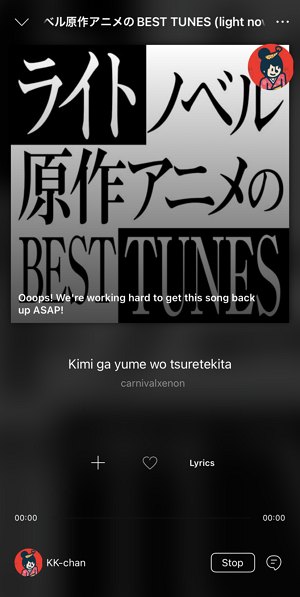 Your question was different? You can see
Was this answer helpful?
If not, contact Customer Service by choosing the 【No】 button.